A quick search of the internet will provide you will an array of employee absence management methods and tools, but how do you know which is going to work most effectively for your business and how will you be able to use the data of your employee absences to better support your employees and better manage your absence rates?
At Tribe, we support our clients using a great majority of these techniques, but which of those would we actually recommend? The Bradford Factor.
...not because it was created in our homeland of Yorkshire, but here's why.
What is The Bradford Factor?
The Bradford Factor is a calculation method for tracking employee absences, the foundation of the calculation can be amended to suit the needs of your business, such as managing thresholds for what is deemed unacceptable levels of absence as well as excluding periods of absence that may be related to caring responsibilities or long-term illness and disabilities.
The calculation usually runs for annually, with each episode of absence the employee's BF score will increase, these increases are more sharp when the absences are short and frequent.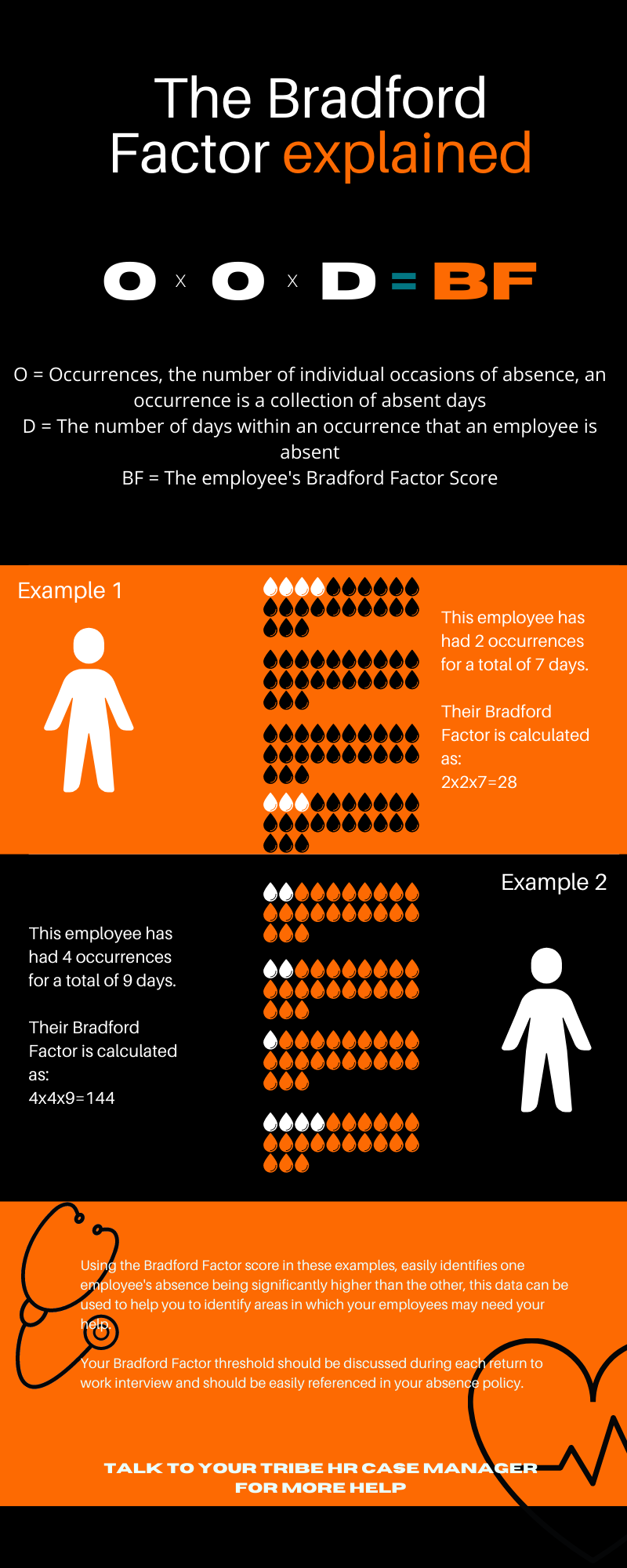 Our Top Tips:
Clearly explain your Bradford Factor calculations and thresholds in your absence policy and company handbook
Carry out Return to Work interviews following each episode of absence
Consider reasons for absences to be exempt from the calculation, such as, for caring responsibilities, pregnancy related absence or long-term illness or disabilities
Review your calculation periods, you might want to complete this by calendar year or yearly from the date of first illness
For more help, talk to your HR Case Manager or contact our team